Certificate in Network Penetration Testing (SSC/Q0912)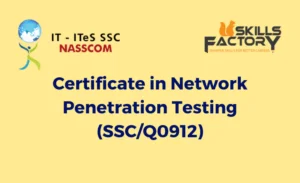 About Course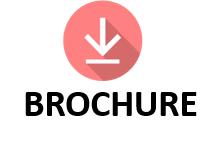 As a cyber security professional, you have the unique responsibility to find and understand the organization's vulnerabilities and to work diligently to mitigate them before the bad guys pounce.
The Network Penetration Testing (NPT) course is a self-paced training course built for anyone with little to no background in IT Security who wants to enter the field of penetration testing. CNPT builds a strong foundation by giving theoretical lessons, reinforced with practical exercises held in the most sophisticated virtual labs. By the end of training, the student will possess the fundamental skills and practical penetration testing knowledge to perform VAPT. You'll learn how to perform detailed reconnaissance, studying a target's infrastructure by mining blogs, search engines, social networking sites and other Internet and intranet infrastructure. Our hands-on labs will equip you to scan target networks using best-of-breed tools. In addition to a comprehensive set of options and configurations, the course will teach about highly specialized capabilities of lesser known tools of the best penetration test toolsets available today. You'll also learn dozens of methods for exploiting target systems to gain access and measure real business risk. You'll dive deep into post-exploitation, password attacks, and web apps, pivoting through the target environment to model the attacks of real-world bad guys to emphasize the importance of defence in depth.
FAQ
Show More
What Will You Learn?
Preparation of document on identification of policy, environmental, operational and human factors leading to the root cause the vulnerability

Preparation of a comprehensive report quantifying in monetary and non-monetary terms the extent of possible damage or loss.

Test, run exploits to identify vulnerabilities in networks. Identify and analyze exposures and weaknesses in applications and their deployments.

Drawing up of a security implementation action plan along with time-lines

Report finalization based on test results and recommending enhancements to existing security implementation.

Acquire specialized knowledge, develop specific skills and enhance competence.

Understand the scope of the industry with industry experts and incorporate accepted inputs in a strategy plan.

Work effectively with colleagues.

Maintain a healthy, safe and secure working environment.

Provide data/information in standard formats.
Course Content
Chapter 1 : Access Control And Intrusion Detection
Reference Material Book 

Video

Lab Manual

Assignments

Chapter 1 : Quiz
Student Ratings & Reviews
No Review Yet