Certificate in Operating System and File System Associate (C-OSFS)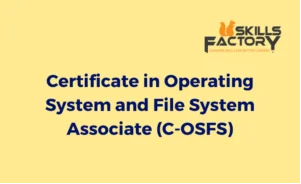 About Course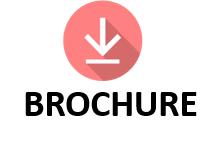 Knowledge of operating system and files system is fundamental to any technical career in IT industry.
Operating System and File System knowledge is the first step towards any career in IT industry. No matter what stream of IT you choose, it is always advisable to learn the basics of different operating systems used in the industry and its related file system. The course begins with an overview of the structure of modern operating systems. Over the course of the subsequent units, you will learn all about the history of modern computers; analyze in detail each of the major components of an operating system(from processes to threads); and explore more advanced topics in the field, including memory management and file input/output. The last phase of course involves discussion on various system related security issues.
FAQ
Show More
What Will You Learn?
Working with Processes and Threads

Opting Synchronization and CPU Scheduling

Mitigation of deadlock and monitoring on Memory Management

Implementation and maintenance of File System and Security
Course Content
Chapter 1 : Access Control And Intrusion Detection
Reference Material Book 

Video

Lab Manual

Assignments

Chapter 1 : Quiz
Student Ratings & Reviews
No Review Yet